Conference Hotel
The Lincoln Marriott Cornhusker Hotel
333 South 13th Street, Lincoln, Nebraska 68508 USA
The Lincoln Marriott Cornhusker Hotel is just south of the University of Nebraska campus and in the heart of the city, located near the State Capitol, Haymarket, Railyard District, and Pinnacle Bank Arena. The hotel offers a complimentary shuttle to and from the Lincoln Airport, plus around downtown Lincoln and the Haymarket area. In addition, there is complimentary wireless internet in the guestrooms, meeting rooms, lobby, and public areas of the hotel.
Single and double rooms are available in the FIE room block for $119 per night, plus tax. A reservation link will be available here in July, 2021. Reservations must be made by September 24, 2021 to take advantage of the conference rate.
The group rate will be available for a period of three days before and three days after the conference dates, subject to the availability of rooms at the time of reservation to accommodate those who wish to extend their visits.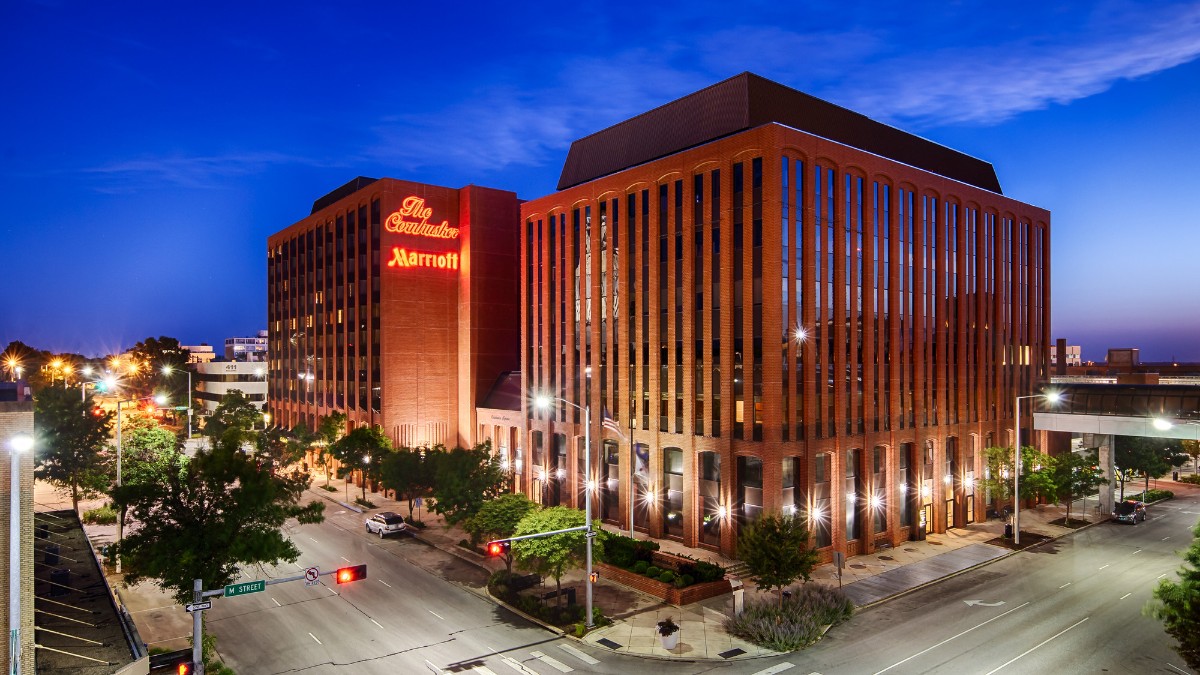 Travel
The conference hotel is just four miles from the Lincoln Airport and is served by United Airlines. Direct flights can be booked from Chicago and Denver. Attendees can also fly into Omaha, which is located approximately 60 miles from Lincoln. Direct flights into Omaha's Eppley Airfield can be booked from 28 cities. Eppley Airfield is served by Air Canada, Alaska, Allegiant Air, American, Delta, Frontier, Southwest and United Airlines. Eppley Airfield is also served by all of the major car rental companies.
Attendees flying into Lincoln have the option of calling the Lincoln Marriott Cornhusker in advance to make shuttle arrangements from the Lincoln Airport or may call the hotel directly upon arrival for pickup.
Important dates
February 22, 2021
Extended Abstract Submission Deadline
March 8, 2021
All Acceptance Communications
May 3, 2021
Preliminary Paper, Special Session and Panel Summary Papers, and Workshop Outlines, Submission Deadline
May 17, 2021
Review deadline
May 24, 2021
Notification of Paper Revision Requirements and Final SSPCW Acceptance Communication
June 7, 2021
Revised Paper Submission (major revisions)
June 21, 2021
Review Revisions Completed
June 28, 2021
Peer Review Final Acceptance Communication
July 5, 2021
Final Camera-Ready Paper Submission & Copyright Deadline
September 20, 2021
Early Conference Registration Deadline
October 13-16, 2021
CONFERENCE